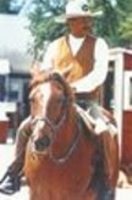 Obituary
Charles B. Swain, of Route 9W, Athens, died December 22, 2013 at Albany Medical Center. He was 73.
He was born in Catskill, a son of the late Charles F. and Mary F. Clayborne Swain. A graduate of Catskill High School, he married Doris A. Green in 1961. He was a US Marine Corps Reservist; he belonged to the Mountain Top, Marine Corps League Detachment 1274.
Charles has been the Minority Historian for Greene County since the early 1970's. He was the first official black Minority Historian in New York State. A published author of several publications, he participated in historical reenactments throughout the region. He worked in Hyde Park for the National Park Service at the Vanderbilt Mansion and the Home of Franklin D. Roosevelt.
Beloved husband of Doris Swain, loving father of Charles A. Swain of Catskill and MaryJane M. Swain of Athens. A sister, Mary Janet Mayer, two uncles and several cousins also survive.
Calling hours will be conducted at the Millspaugh Camerato Funeral Home, 139 Jefferson Heights, Catskill on Monday from 11:00 am – 1:00 pm. A Funeral Service will be conducted at the funeral home at 1:00 pm by The Rev. Dr. Leander Harding. Interment will be at the convenience of the family.
Memorial contributions may be made to the Leukemia and Lymphoma Society, 5 Computer Drive West Suite 100, Albany, NY 12205.
To send flowers or a remembrance gift to the family of Charles Swain, please visit our Tribute Store.