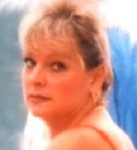 November 26, 2019
Resided in

Catskill

,

NY
Obituary
Christine Maben (nee Claro), passed away on November 26, 2019.
She was born in Brooklyn, New York in 1960, the fourth child (and adored baby) of Patricia (Greene) Claro and Rocco J Claro, Sr. She was a beautiful big-eyed child with a contagious smile, and she enchanted all around her as she grew into a stunning young woman who loved to dance and dreamed of becoming a Rockette. It turned out she was much too short. She ultimately became a Mommy instead. For this role, she was the perfect size.
Her family moved from Brooklyn to Long Island and from Long Island to Upstate New York. They took the girl out of the city but as the old saying goes (and as anyone who ever spoke to her can attest) they couldn't pry the city out of that girl. She went along at first begrudgingly as she never liked leaving friends behind and she had so many. But a heart as lively as hers was would never be lonely for long, and she simply added more friends and admirers as the years went by.
Chief among the devotees were her daughters Samantha and Nicole, and son, Philip. Though she was just so undeniably glamorous that she never quite looked like she belonged at a PTA meeting or a bake sale; she was ever present nonetheless, with her perfect Rice Krispie treats or brownies, impeccable makeup and that mega-watt smile. There was no need to look outside to know if your mom had arrived to pick you up from school when you could hear the bass of her stereo from your classroom seat. She was the mom who hung out with you by the pool for hours in the summer sun, the mom who took you skating every week to the only rink that was three towns away, the mom who dressed as a nun for the St. Pat's Halloween Party while she was noticeably pregnant with your little sister. She didn't do things to be cool or funny, things were cool or funny because it was she who did them. She loved her children fiercely, more than life itself, and she sure loved life a lot.
While Chris knew how to have fun, she was also whip smart and incredibly hard working. She took care of (and utterly adored) the elderly residents at the Pines at Catskill for over 20 years. She was beloved by so many whom she worked with and cared for, and won multiple awards in the field during her tenure there.
In 2005, her heart was broken when she lost her son, Philip who died suddenly at 19 due to complications from Epilepsy. Instead of wallowing in sorrow, she picked herself up and carried on, knowing it was her responsibility to continue to be an example for her daughters (and grandchildren) of the grace and strength we can find inside of ourselves no matter what is thrown at us. They focused on the love that surrounded them, getting bigger all the time. She watched her grandchildren grow and delighted in them, she watched Mets and was angered by them, she laughed and cried and listened to Elvis. She traveled the world. She left her imprint on it.
When she herself got sick, she refused to allow it. She worked (by this time with her daughter at State Farm in Catskill) as long as she possibly could, and she fought with an iron will to stay here with us so we wouldn't have to be without her. She will be dearly missed by all those who must now go on in her absence. She is survived by her husband, Donald, her daughters, Samantha Loughlin (Frank) and Nicole Sallese (Adam Pickens), her granddaughters Angelina and Isabella Shanley and grandson Westley Shanley; her brothers James and Rocco (Patricia) and her sister Michele (Andrew) her beloved nieces and nephews, and her Shih Tzu, Enzo. She is dancing in Heaven with her baby boy, and when you think of her, please smile.
Calling hours will be held on Thursday from 4:00 - 8:00 pm at Millspaugh Camerato Funeral Home, 139 Jefferson Hgts., Catskill. A Funeral Mass will be celebrated at Sacred Heart Church, Palenville on Friday at 11:00 am. Committal services will follow at St. Patrick's Cemetery.
Memorial contributions may be made to Northeastern Association of the Blind at Albany, Inc (NABA), 301 Washington Ave., Albany, NY 12206.
To send flowers or a remembrance gift to the family of Christine Maben, please visit our Tribute Store.
Services
Calling Hours
Millspaugh Camerato Funeral Home
139 Jefferson Heights
Catskill
,
NY
USA
12414
Funeral Mass
Funeral Mass
710 NY-32A
Palenville
,
NY
US
12463
Committal Service
St. Patrick's Cemetery
North Jefferson Ave.
Catskill
,
NY
12414