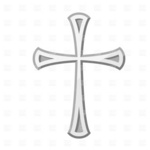 September 16, 2015
Born in Baltimore, MD
Resided in

Catskill

,

NY
Obituary
Dr. David Ovenden Herman, a statistical psychologist with a distinguished career in the development of well-known aptitude tests, among them the Stanford Benet, the Miller Aptitude test, and the Wexler Intelligence Scale, died early Wednesday morning, 16 September 2015, after a twelve year battle with pulmonary fibrosis. Attending Dr. Herman at the time of death in the family home in Catskill, NY, was Robert P. Mantica, MD, a long-time family friend and doctor, and Richard N. Philp, Dr. Herman's life companion for 47 years. Dr. Herman and Mr. Philp had lived together over the years in Brooklyn Heights, NY, Borum Hill, NY, Jackson Heights, NY, and Catskill, NY. Cremation was held on Friday the 18th at the historic Albany Rural Cemetery, and interment of ashes will take place in mid-October at Trinity Episcopal Church in Vero Beach, Fla. In addition to Mr. Philp, Dr. Herman is survived by his sister, Margaret Ovenden Herman, a research librarian retired in El Paso, Texas.
Dr. Herman was born on 30 May 1929 in Baltimore's Johns Hopkins Hospital, where his father, a lung specialist who sometimes worked for President Roosevelt on black lung disease in West Virginia and was also for forty years on the faculty of the Hopkins Medical School. Dr. Herman's mother was a psychiatric nurse at Hopkins.
He attended Park School in Baltimore, Haverford College 1946-50, then Columbia University for his masters in psychology in 1951. He was drafted into the Marines during the Korean War, 1951-53, concentrating on radio and radar operations. He worked briefly at Dumont Industries in New Jersey, then went to Ohio State in Columbus for his PhD in industrial psychology, distinguishing himself in psychological statistics. He worked in New York City for The Psychological Corporation in intelligence test research, playing important roles in developing The Miller Aptitude Test (at one time the test that every college graduate had to take to get into graduate school), the Stanford Benet, and the Wexler Intelligence Scale. When The Psych Corp was purchased by Harcourt Brace in the early 1970s, Dr. Herman and associates developed their own research facility in New York based upon Dr. Herman's on-going work and extensive knowledge of the Miller Aptitude. Then he worked for many years as a consultant for the New York City Board of Education, a position he retained until the age of 85. Living weekends upstate in the village of Catskill, he traveled by train into the city staying two or three days, a work routine he maintained until the age of 85 when, unfortunately, his health began to fail seriously. His pulmonary fibrosis demanded oxygen therapy twenty-four hours seven days a week and he lived full-time in the home he shared with Mr. Philp, who played the roles of nurse, chauffeur, and caretaker. He continued as a consultant on intelligence testing for the NYC School Board until the summer of 2015 following his 86th birthday.
Dr. Herman was involved in the early development of Thomas Cole's Cedar Grove in Catskill Village and worked as a much-admired, hardworking docent for 16 years until his pulmonary fibrosis made giving walking tours every Sunday afternoon too difficult. He was honored at a recent community celebration at Cedar Grove, attended by an estimated 700 people, and was cited proudly for his extensive knowledge of 19th-century American landscape painting and Thomas Cole's primary role in its development. In the Cedar Grove memorial, Dr. Herman was cited in his tours for his sense of humor, his extensive knowledge, and his patience helping visiting tourists learn about the home and family in which Cole lived and created so many American masterpieces."
An accomplished pianist, Dr. Herman studied at one point as a teenager in Michigan with Percy Granger. He continued to play Bach's Well Tempered Clavier, Vols. 1 and 2, until three weeks before his death because, as he often said, of the "sheer logical pleasure of feeling Bach unraveling under your fingers." He often played Bach, Chopin, and musical comedy scores for hours on end. And, at one point, he was also an excellent cook following carefully and successfully the recipes of Julia Child, whom he fondly referred to as "St. Julia."
To send flowers or a remembrance gift to the family of David Herman, please visit our Tribute Store.