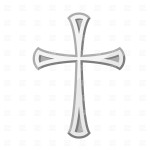 February 4, 2018
Born in Catskill, NY
Resided in

Catskill

,

New York
Obituary
Irene Jennie Seeley, 95, passed away peacefully on Saturday, February 4 at the Pines Nursing Home in Catskill.
A native of Catskill, Irene was the daughter of the late Albert and Anna (Tompkins) Hock and a graduate of Catskill High school. She was a lifelong member of the First Reformed Church of Catskill.
Irene saw and lived through many historical moments in her long life and experienced a lot of change. She worked for many years at the Greene County Savings & Loan as the assistant to bank president, Mr. DuBois. Irene was the first smiling face you saw when entering the bank.
Quite the golfer Irene was an active member of the Catskill County Club and was a strong advocate for women's golf. She held the title of women's Club Champion several times.
After retirement Irene was a member of the D.A.R. & Catskill Garden Club. She had a green thumb and loved flowers and plants throughout her home and her yard.
Irene is predeceased by her husband William "Bill" Seeley; sisters Anna Gilmour & Laura Donahue; brother Albert Hock; brothers-in-law Donald Gilmour & John Donahue, sister-in-law Vivian Hock and Delores Seeley and niece Barbara Kilmer.
Irene is survived by nieces Joanne Rodriguez (Joe), Marylou Knull (Mickey), & Donna Pope (Scott) & nephew Thomas Hock who all have fond memories of time spent with Aunt Irene & Uncle Bill. Also surviving is brother-in-law Arthur "Artie" Seeley. Many other nieces and nephews and cousins also survive.
Family and friends will gather in the parking lot of Millspaugh Camerato Funeral Home, 139 Jefferson Hgts., Catskill on Friday morning, just before 11:00 a.m. At 11:00 a.m. there will be a procession to the Town of Catskill Cemetery for a graveside service conducted by Rev. Joanna Tipple. In lieu of flowers contributions may be made to the Greene County Women's League, POB 341, Round Top, 12473 or the American Heart Assoc.
Messages of condolence may be made to MillspaughCamerato.com.
To send flowers or a remembrance gift to the family of Irene Seeley, please visit our Tribute Store.
Services
Gather at Funeral Home parking area
Millspaugh Camerato Funeral Home
139 Jefferson Heights
Catskill
,
NY
USA
12414
There will be no service inside the funeral home.
- Show more -
Committal Service
Town of Catskill Cemetery
27 North Jefferson Avenue
Catskill
,
NY
USA
12414
Charities
Greene County Women's League
POB 341
Round Top, NY 12473
The Greene County Women's League is a non-for-profit organization dedicated to raising funds to assist people in Greene County who have had the misfortune being diagnosed with cancer. Although we pay medical bills solely for Greene County residents, we do pay providers anywhere in the United States that are chosen by the patients for treatment. Each patient who applies may be eligible to receive monetary assistance to pay for pharmacy, prosthetics, co pays, doctors, and/or hospital bills. The organization was founded over 40 years ago by a group of twelve women with a mission to assist cancer patients with medical bills not covered by their insurance. Since the beginning of this organization, we have continued without interruption. We do not receive state or federal funding and none of our members receive compensation for their hard work and dedication. The Greene County Women's League is committed to cancer patients in Greene County and this commitment will be passed on from generation to generation until cancer is wiped out.

http://www.greenecountywomensleague.com/page1/index.html
American Heart Association
The American Heart Association's mission is to reduce disability and death from cardiovascular disease and stroke. The association was founded in 1924 and today is the nation's largest national voluntary health agency devoted to defeating heart disease and stroke, which together claim about 950,000 lives each year and rank as our nation's No. 1 and No. 3 killers. To prevent, treat and ultimately defeat these diseases, the association funds research, creates and implements professional and public education programs focusing on improving emergency care and reducing risk factors, holds community service activities and engages in advocacy efforts to safeguard American's health.