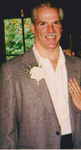 February 22, 1954
-
January 10, 2015
Resided in

Palenville

,

NY
Obituary
Lynn J. Giles, 60, of Palenville, died Saturday, January 10, 2015 at his home with his immediate family by his side.
Lynn was born and raised in Johnstown, PA, youngest son of the late Robert A. and Claire M. Howe Giles. He lived in Hunter, NY for 20 years, and for the past 21 years, lived in Palenville, NY. Lynn was a well-known bartender at Scribner Hollow in Hunter, O'Boyes Irish House in Palenville and the Hyde Park Brewing Company. He most recently worked at Walmart, Catskill. Lynn was a member of the Catskill Elks Lodge #1341.
In addition to his parents, Lynn was predeceased by his older brother, R. Scott Giles.
Surviving are his son Frank Scott Giles, a four-year ocean engineering student at U.R.I.; his daughter Gina Marie Giles, Catskill High senior; his former wife Maria Giles, court reporter, Ulster/Dutchess County; his sister Cathy Leckey of Vinco, PA; his nieces Mindi Evans and Amy Forcellini; several great nieces and great nephews.
Calling hours will be on Thursday from 4 to 8 p.m. at Millspaugh Camerato Funeral Home, 139 Jefferson Heights, Catskill. A Funeral Service will be conducted by Hospice Chaplain, Dan Miles, at the funeral home, on Friday at 11 a.m. A prayer will then be offered at Palenville Cemetery.
Memorial contributions may be made to Kiskatom Reformed Church, 4865 Rt. 32, Catskill, NY 12414 or Kiskatom Fire Dept., 4838 Rt. 32, Catskill, NY 12414. Messages of condolence may be made to MillspaughCamerato.com.
To Lynn, my beloved ex-husband and devoted father of our beautiful children: I want to thank you for allowing us to care for you and love you , as we always have; and for teaching us to be strong and not afraid of losing you, for you were the pillar of our existence throughout these difficult times. I admired your steadfast love and determination to provide for Frank and Gina long after you have gone and I will always be thankful to have shared 23 years of my life with you. In sickness and in health we raised two of the most loving and gifted children. Let this be a testament to our friends that family is all that matters. Please watch over us as we complete our journey as you have. Until we meet again, let the heavens rejoice. Til death do us part. Maria
To send flowers or a remembrance gift to the family of Lynn Giles, please visit our Tribute Store.
Services
Visitation
Millspaugh Camerato Funeral Home
139 Jefferson Heights
Catskill
,
NY
USA
12414
Service
Millspaugh Camerato Funeral Home
139 Jefferson Heights
Catskill
,
NY
USA
12414
Cemetery
Pending