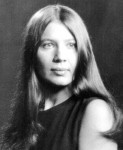 July 2, 2017
Born in Athens
Resided in

Catskill

,

NY
Obituary
Margo Patrice Byron, 62, of Catskill, died July 2, 2017 at home among her family and loved ones following a long illness.
Margo was born in Athens to the late Rosemary F. Byron, Esq. and Robert D. Byron. She was a 1972 graduate of Catskill High School and 1976 graduate of Williams College, where she earned a Bachelor of Arts degree with a double major in psychology and music.
Margo was married August 10, 1976, to David E. Woodin. She served for several years as an officer with the Greene County Probation Department. In 1986, she opened her own used book
business, Cattail Books and Collectibles, on Main Street in Catskill, which she ran successfully for many years before continuing it as a catalog business while devoting herself to motherhood and family life.
An accomplished and talented musician, Margo was a virtuoso in classical flute and piccolo, as well as on traditional Irish whistle. While in college she performed with the Berkshire Symphony in Williamstown, Massachusetts as well as with various woodwind ensembles. Throughout her life she lent her talents generously to performance groups of every description. On June 18 of this year she performed with the Hearts Content Ensemble, of which she was cofounder, at a free public performance at the Cairo Public Library.
Margo loved animals, to the great and joyous benefit of the countless cats, dogs, horses
and assorted companion animals she nurtured. A warm and generous wife, mother, relative and friend, she brought comfort and joy to all who knew her.
She is survived by her husband of 40 years, David E. Woodin, Esq. and their son Jonathan Andrew Byron-Woodin, also of Catskill. Margo was predeceased by her elder sister Wendy.
A memorial service celebrating Margo's life will be held Wednesday, July 19, 2017 at Millspaugh Camerato Funeral Home, 139 Jefferson Hgts., Catskill from 3:00 to 7:00 pm. Donations in memory of Margo may be made to Catskill Animal Sanctuary or Community Hospice.
To send flowers or a remembrance gift to the family of Margo Byron, please visit our Tribute Store.
Services
Service
Millspaugh Camerato Funeral Home
139 Jefferson Heights
Catskill
,
NY
USA
12414
Charities
The Community Hospice Foundation
310 South Manning Boulevard
Albany, NY 12208
The Community Hospice is a non-profit 501(c)(3) organization providing high quality end-of-life care to residents of seven counties covering over 4,000 square miles in the Capital Region of New York State. Some of the most vulnerable people in our community are those who are struggling with advanced illness, facing the end of life, and recovering from the loss of a loved one. The Community Hospice is committed to serving these people. While insurance reimbursements cover some costs, they do not fund the programs and services that reach out to care in a comprehensive way. No one is turned away due to financial need. That is where your active support comes in. You can join the caregiving team by considering a donation to The Community Hospice. Contributions provide funds for community awareness, educational programs, and special services so that Hospice care is readily available, fully understood, and appropriately utilized by those in need.

https://www.givetocommunityhospice.org/
Catskill Animal Sanctuary
Catskill Animal Sanctuary rescues farmed animals, ignites social change to end their exploitation, and champions vegan living.