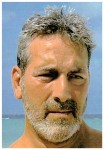 October 17, 2019
Born in Catskill, NY
Resided in

Catskill

,

NY
Obituary
Michael C. De Benedictus passed away peacefully at his home on October 17, 2019 after a battle with cancer. Michael was born in Catskill on November 30, 1951 of the late Frank and Catherine (Marafioti) De Benedictus, and is survived by his spouse Sam Aldi and brother John De Benedictus.
Family was everything to Michael and received his faith and inspiration from his late grandmother Margaret De Benedictus. With his passing to eternal life, Michael leaves behind his extended family and friends, including his only surviving aunts Jeanne De Benedictus and Marjorie (Edward) DelVecchio, numerous first cousins, John Antonelli, Anthony (Maxine) Luvera, Thomas (Rosanne) De Benedictus, Margaret (Robert) Stabile, Mary Ann Kordich, Dominic (Marie) De Benedictus, Joan Scott, Nicholas (Paula) Kordich, Frances Scott, Mary Luvera, Gene Antonelli, Diane De Benedictus, Debra De Benedictus, Michelle DelVecchio, Patricia De Benedictus, Craig (Kelly) De Benedictus, Mark (Doreen) De Benedictus, Bryan De Benedictus, Paul (Janet) DelVecchio, Jan (Thomas) DelVecchio Koenig, Daria (Edward) Marafioti Kostek, Joseph (Kelly) Marafioti, Lisa Marafioti and several generations of other cousins, Danny Sierra who was mentored by Michael, and several close friends including Michele Saunders, David DePino, Edie Bentley, Rosemary Graham, Judy Caucase, Annie Poole, and all of the Franciscan Friars including Fr. Brennan Egan who visited Michael every day on his final journey. His other best friends were his dogs Spookey and Bennie who were at his bedside during his illness.
Michael was a graduate of Guilderland High School and attended SUNY Albany. He managed the Market & Bakery on Brandow's Alley in Catskill with his father and Doubles II in Catskill with Sam. Michael has been the Town of Catskill Receiver of Taxes for 16 years and was seeking re-election this November. He was also the director of the Robert C. Antonelli Senior Center and an advocate for the seniors. During his time as director, he created the Senior Choir who sang in the area.
Michael was a dedicated public servant of the Town of Catskill. He took service to community and others as part of his mission in life. He will be remembered by his activism for seniors and the taxpayers. You would always see Sam, Michael and his cousins, the late Robert Antonelli, Matthew Luvera, and Gene Antonelli at local breakfast places in Catskill every Saturday morning. The topic of conversation was always family, Catskill, and ways to make Catskill and Greene County a better place to live.
Michael was known for his music. He played the pipe organ and sang in many churches throughout New York State, including organist at Saint John's Church in New York City from 1973 to 1989, organist at Saint Pius X in Loudonville and he was a parishioner and organist at St Patrick's Church in Catskill. His love for that St. Patrick's poured out in the music he sang there for many years. Michael was the current organist at St Anthony's Friary in Catskill for the last 25 years and was also the current organist at the First Reformed Church first in Hudson for 15 years. Michael played the organ and sang for many funerals and weddings throughout the area and state.
His talents in the music industry are known worldwide. Michael created the first electronic hand clap and it is installed in the Redbull Music Hall of Fame. Michael played many of the first electronic keyboards as written up in Billboard. He produced and co- wrote "Don't Make Me Wait," "On a Journey," and "Life is Something Special."
There were many other sounds on a vast amount of records used today in the music industry that Michael instituted. He was partnered with Larry Levan a producer and musician in City Peach Productions. His best friend is David Depino, one of the fathers of house music. Other friends include the late Keith Harring and many other 1980s artists.
Michael will lie in state at St. Anthony's Friary, Harrison St., Catskill on Sunday, October 20 from 2:00 to 8:00 pm with a Vigil for the Deceased conducted at 7:00 pm. A Funeral Mass will be celebrated at 10:00 am on Monday, October 21 at St. Anthony Friary with committal services to follow at the Town of Catskill Cemetery.
Memorial contributions may be made to the Greene County Women's League Cancer Patient Aid, PO Box 341, Round Top, NY 12473 or Animalkind, PO Box 902, Hudson, NY 12534.
To send flowers or a remembrance gift to the family of Michael De Benedictus, please visit our Tribute Store.
Services
Calling Hours
Calling hours
Harrison Street
Catskill
,
NY
US
12414
Funeral Mass
Funeral Mass
Harrison Street
Catskill
,
NY
US
12414
Burial
Town of Catskill Cemetery
27 North Jefferson Avenue
Catskill
,
NY
USA
12414
Charities
Greene County Women's League
POB 341
Round Top, NY 12473
The Greene County Women's League is a non-for-profit organization dedicated to raising funds to assist people in Greene County who have had the misfortune being diagnosed with cancer. Although we pay medical bills solely for Greene County residents, we do pay providers anywhere in the United States that are chosen by the patients for treatment. Each patient who applies may be eligible to receive monetary assistance to pay for pharmacy, prosthetics, co pays, doctors, and/or hospital bills. The organization was founded over 40 years ago by a group of twelve women with a mission to assist cancer patients with medical bills not covered by their insurance. Since the beginning of this organization, we have continued without interruption. We do not receive state or federal funding and none of our members receive compensation for their hard work and dedication. The Greene County Women's League is committed to cancer patients in Greene County and this commitment will be passed on from generation to generation until cancer is wiped out.

http://www.greenecountywomensleague.com/page1/index.html
Animal Kind
721 WARREN STREET
Hudson, NY 12534
We are a not-for-profit animal welfare, protection, rescue & rights organization dedicated to the compassionate care and humane population control of abandoned, feral + stray cats in Hudson, NY (Columbia County) and the surrounding areas.

http://www.animalkindny.com/