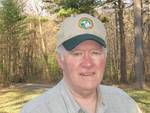 May 23, 2016
Born in Brooklyn
Resided in

Palenville

,

NY
Obituary
Richard "Dick" Nelson passed away on Monday, May 23, 2016 at his Palenville home. He was 76.
Predeceased by his loving wife Ann of 56 years, survivors include his daughter Margaret Muller, son Richard Nelson Jr. and his wife Dina; his "favorite" granddaughter Nicole Muller; grandsons Harley Muller, Daniel Nelson and Jake Nelson; sister Mary Cantanzaro and her spouse Paul; brother Gary "Little Bro" Nelson and his spouse Heidi, along with his second favorite brother-in-law John Prozer and numerous nieces and nephews.
Born in Red Hook, Brooklyn in 1939, Dick's journalistic career began in the mid 1960's as a feature writer and outdoor columnist with Brooklyn's Garden Spot News and Greenpoint Gazette. During that time he was also a member of Teamster Local 707 where he served in many capacities including helping the local establish its presence in Newburgh.
A parishioner of Sacred Heart Church in Palenville, Dick was a past Grand Knight of the Knights of Columbus Fidelity Council 495; a member and past president of the New York State Outdoor Writers Association; member and past president of the New York Metropolitan Outdoor Press Association; forty plus year member of the Outdoor Writers Association of America; founder and president of the Sportsmen 25 Hunting and Fishing Club Inc. and owner/manager of the J.R. Shooting Preserve.
He was an exempt member of the Palenville Fire Company, Life Member of the National Rifle Association and member of the New York State Rifle and Pistol Association, New York State Conservation Council and Conservation Alliance of New York. He was also a former member of the Catskill Elks Lodge; former publicist for the Ruffed Grouse Society; forty-five years DEC certified Hunter Education Instructor and former certified NRA Rifle and Shotgun Instructor. He also established the New York State Council of Presidents, serving as chairman for three years.
One of the most respected outdoor journalists in the state; Dick moved to Greene County in 1975 and immediately began writing an outdoors column for The Daily Mail where he remained until his passing.
Following the purchase of the paper by the Johnson Group, his outdoors column appeared twice a week and eventually thrice a week under the new ownership and publisher which for several years also included his "On the Greene" weekly golf column. In 1989 Dick also began writing a thrice weekly column for the Albany Times Union which included a full page on Sunday. He ended his 12 year association with the Times Union when the then managing editor tried to dictate what he should and shouldn't write about.
He continued writing his outdoors column for Hudson Valley Newspapers, now Columbia-Greene Media, which includes the Catskill Daily Mail, Register Star and its six weekly publications. He also wrote a weekly outdoor column for the Amsterdam Recorder and its five weekly newspapers since 2013 and wrote a bi-weekly seasonal outdoor column from April- November for the New York Daily News.
He was a feature writer for Boating on the Hudson and Beyond magazine; the Hudson Valley Editor for the former New York Sportsmen magazine; a contributor to the New York Conservationist and numerous other publications where his tag line "Dropping anchor' til next time" was as familiar to his readers as his by-line.
Those tributes and more earn him a page in Legendary Locals of Greene County – a publication dedicated to the men and women who had an impact on making Greene County a desirable place to live and play.
During his 50 plus years as an outdoor journalists, Dick won many writing awards but he is best remembered for his staunch support of the hunting, fishing, trapping and shooting sports and was second to none when it came to addressing issues pertaining to those sports with a reputation of "telling it like it is" regardless of who or what his article was about.
Unbeknownst to many sportsmen, he was instrumental in getting the DEC to stock two-year old trout and for changing the spring turkey hunting regulations allowing hunters to take their two-bird limit on consecutive days rather than having to wait mid-month to take the second bird.
Calling hours will be held on Saturday from 6:00 – 8:00 p.m. and Sunday 2:00 – 4:00 and 6:00 – 8:00 p.m. at Millspaugh Camerato Funeral Home, 139 Jefferson Hgts., Catskill. The funeral procession will form at the funeral home on Monday at 8:30 a.m. A Funeral Mass will then be celebrated at Sacred Heart Church, Palenville by Fr. Jay Atherton at 9:30 a.m. Inurnment will be in Palenville Cemetery at a later date.
In lieu of flowers, contributions can be sent to Dick Nelson Outdoor Sports Journalism Scholarship C/O the "Columbia County Sportsmen Federation", P.O. Box 63, East Chatham, NY, 12060.
As per his request his obituary ends with: "Dropping anchor for the last time."
To send flowers or a remembrance gift to the family of Richard "Dick" Nelson, please visit our Tribute Store.
Services
Visitation
Millspaugh Camerato Funeral Home
139 Jefferson Heights
Catskill
,
NY
USA
12414
Visitation
Millspaugh Camerato Funeral Home
139 Jefferson Heights
Catskill
,
NY
USA
12414
Visitation
Millspaugh Camerato Funeral Home
139 Jefferson Heights
Catskill
,
NY
USA
12414
Funeral Mass
Sacred Heart Roman Catholic Church
710 Route 32A
Palenville
,
NY
USA
12463