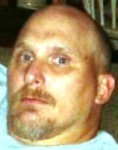 November 3, 2019
Born in Poughkeepsie
Resided in

Catskill

,

NY
Obituary
Robert C. BreMiller, 56, of Catskill passed away on November 3, 2019.
He was born in Poughkeepsie, a son of the late Charles and Jean McKinley BreMiller. Formerly of Millbrook and Saugerties, Bob previously worked as a welder at Holcim Cement, Catskill. He attended Grace Baptist Church, Freehold and was a foster parent for many years.
Husband of Ann-Marie DeThomas BreMiller, father of Collin, Shane, Kayla, Jacob, Daniel and Lauren BreMiller, all of Catskill, grandfather of Buck; brother of William (Ellen) BreMiller of Millbrook, Susan BreMiller of Ohio, and Richard BreMiller of Shady; son in law of Alfred and Susan DeThomas of Cairo, sister in law of Sandy Murphy of Cairo, uncle of Jason, Alana, Michael and Shannon.
Calling hours on Thursday from 4:00 - 8:00 pm at Millspaugh Camerato Funeral Home, 139 Jefferson Hgts., Catskill. A Funeral Service will then be conducted at 7:00 pm by Pastor Dale Quick. Memorial contributions may be made to Matthew 25 Food Pantry, 8 Union St, Catskill, NY 12414.
To send flowers or a remembrance gift to the family of Robert BreMiller, please visit our Tribute Store.
Services
Calling Hours
Millspaugh Camerato Funeral Home
139 Jefferson Heights
Catskill
,
NY
USA
12414
Funeral Service
Millspaugh Camerato Funeral Home
139 Jefferson Heights
Catskill
,
NY
USA
12414
Charities
Matthew 25
8 Union Street
Catskill, New York 12414
Matthew 25 Food Pantry is a 501(c)3 non for profit food pantry. We are a community-based program that collects and stores food to distribute free of charge to low income families and individuals. At Matthew 25 Food Pantry we offer our community an effective and preplanned approach of handling emergency food assistance to those in need. It is no surprise that everyone is feeling the pinch by the economy right now. Gas prices are on the rise. Jobs are hard to come by and food prices keep going up Many families are working at low paying jobs, they might have an unexpected emergency arise during the month or an illness occurs...for families without health benefits that can wipe out an entire month's income! Matthew 25 provides a safety net for our community. Because of the recession more people are relying on food pantries than in recent times - including more and more "middle class" people. Matthew 25 provides a three-five day supply of food to families and a one day emergency supply where needed. We share our love with members of the community with people who are less fortunate and who need a helping hand during these times. The Matthew 25 Food Pantry is not subsidized by any government program, but as an agency partner with the Northeast Regional Food Bank in Latham, we are able to purchase discounted food each month. We are so grateful for the food drives and the charitable donations which frequently appear at just the right time to help meet our needs. There are no paid staff and all charitable donations help in meeting the expenses of providing for food, clothing, personal hygiene and household goods. Without your help, we couldn't help others. Thank you.

https://www.m25foodpantry.com/donate.htm