Staff
Our dedicated staff members are here to provide support, compassion, and information to help you through your journey of grief and the celebration of your loved one's life.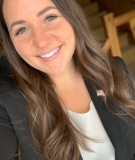 Breanna M. Lennon
Breanna M. Lennon, Funeral Assistant & Office Manager, joined the Millspaugh Camerato Funeral Home in January 2018.
Breanna graduated from Catskill High School in 2010. While attending Memorial College of Nursing in Albany, Breanna found her passion of not only caring for patients, but their families as well, during those most difficult moments. She chose to pursue a career in Funeral Directing and attended Hudson Valley Community College, graduating in 2019 with a degree in Mortuary Science.
An avid lover of the outdoors, Breanna enjoys camping with her family and golden retriever Rogan in the Adirondacks and loves to ski at Hunter Mountain. She is an active member of the New York State Funeral Directors Association and the National Funeral Directors Association. She also serves her community as current Treasurer of the Palenville Fire Department Ladies Auxiliary, member of the Palenville Fire Department for 7 years, and is a member of the Greene County Chamber of Commerce.
Breanna has been an integral part of updating all technology here at the funeral home and manages our social media accounts. With a passion for the business and the families we serve, she believes it is an honor to provide comfort and care to each person, while always having a smile on her face.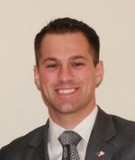 Nick Camerato
Nick is the 4th generation of the Millspaugh Camerato family in the funeral business. Born and raised in Catskill, he grew up around the business and was put to work helping out from an early age.

After graduating Catskill High School, Nick studied finance at Boston College while on his way to earning a Bachelor's of Science in Management. Since 2011, he has worked at New York Life Insurance Company in their New York City and Jersey City offices. Currently, he resides in Hoboken, NJ with his wife, Danielle, and daughter, Aniston.

As President, Nick oversees the strategy and goals of Millspaugh Camerato Funeral Home. He is passionate about managing the family business today and for years to come. Everyday we aim to provide the highest standard of service in town with our top-notch staff and facilities. We always have and always will support the families of our community during their most difficult times.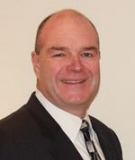 Peter G. Hoyt
Born in Southbridge, MA, Peter graduated Southbridge HS, class of '75. He attended the University of Massachusetts in Amherst and received a Bachelor of Science in Business Administration in1981. Peter began his career in the hotel industry where he was food and beverage manager at the Sheraton Islander Inn, Newport, RI. He then relocated to the Catskills where he was manager at the Villaggio Italia in Haines Falls.
Peter then pursued a career in sales, where for 22 years, he was a sales associate for Service Liquor Distributors, Albany. He covered the greater Greene County area.
He married Mary Millspaugh Camerato in 1992 and settled in Leeds.
Active in the B.P.O.E. Lodge 1341, Peter served as Trustee and was Exalted Ruler in 1995. He is a member of the Greene County Chamber of Commerce, and NRA and Ducks Unlimited member. Peter enjoys hunting, fishing and the outdoors.
Peter has been affiliated with Millspaugh Camerato for over 25 years. As Vice President, he oversees the day to day operation of the funeral home and assists on funerals and calling hours. In 2013 Peter spearheaded a "green" project to make Millspaugh Camerato environmentally and ecologically friendly. He also has been involved with numerous renovations throughout the funeral home.
Millspaugh Camerato Funeral Home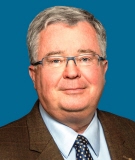 Robert J. Gaus
Licensed Funeral Director and Manager
BobGaus@MillspaughCamerato.com
Robert J. Gaus, Licensed NYS Funeral Director and Embalmer, has been the Licensed Manager of Millspaugh Camerato Funeral Home since May 2013. His experience as a funeral director, embalmer, mortuary cosmetologist and restorative artist has given families a sense of confidence, comfort and knowing that their loved one and those surviving will be cared for.

A 1977 graduate of SUNY Farmingdale, Bob previously worked at Mangano Funeral Home in Deer Park, Long Island. Bob has lived in the Hudson Valley since 1981. From 1981 until 2011 he owned and operated the former Simpson – Gaus Funeral Home in Kingston. Bob also worked with the Millspaugh family over those years. Bob has reached out to the entire community and offered a sense of compassion to all who call. Meeting the needs of all, he blends the traditional with the contemporary. Millspaugh Camerato has become a leader in Greene, Ulster and Columbia Counties by creating numerous personalized offerings to our families

Bob has coordinated a merchandise center at the funeral home. Caskets may now be selected on a custom computer program. A beautifully crafted cremation area displays cremation urns, keepsakes and jewelry for a smaller portion of cremated remains and LegacyTouch©. A brand new burial vault display that shows burial vaults, concrete liners and cremation urn-vaults.

A pet-lover himself, Bob has brought together a meaningful display of pet cremation urns, urn catalogues and "Best Friend" Thumbies© (paw prints on a charm.)

Bob is active in many local organizations including an active member of the New York State Funeral Directors Association and the National Funeral Directors Association. He attends and sings with St. Patrick's Church in Athens and Catskill and St. Mary's Church in Coxsackie. He serves on the agency board of the The ARC of Mid-Hudson, participates in Greene County Interfaith events, and sings in the Catskill Glee Club. Bob is a current member and past President of the Catskill Rotary Club and, through Millspaugh Camerato, belongs to the Greene County Chamber of Commerce.

A former member and past president of the Lions Club and member and past board chair of the Ulster County Chamber of Commerce. A 3rd and 4th Degree member of Council #275 and 4-time Grand Knight, he is the choir director of Music Ministry at St. Joseph's Church, Kingston. Over the years he has performed with Ars Choralis in Woodstock, the Mendelssohn Club of Kingston, and Coach House Players. An honorary member of the Chevra Kadisha of Greater Kingston, an honorary member of St. Mary's Benevolent Society and former board member of Ulster County Hospice and later Hospice, Inc.

Bob lives in Coxsackie where he enjoys kayaking on Sleepy Hollow Lake. He has always considered being a funeral director as a ministry. Something you will know when you meet him.